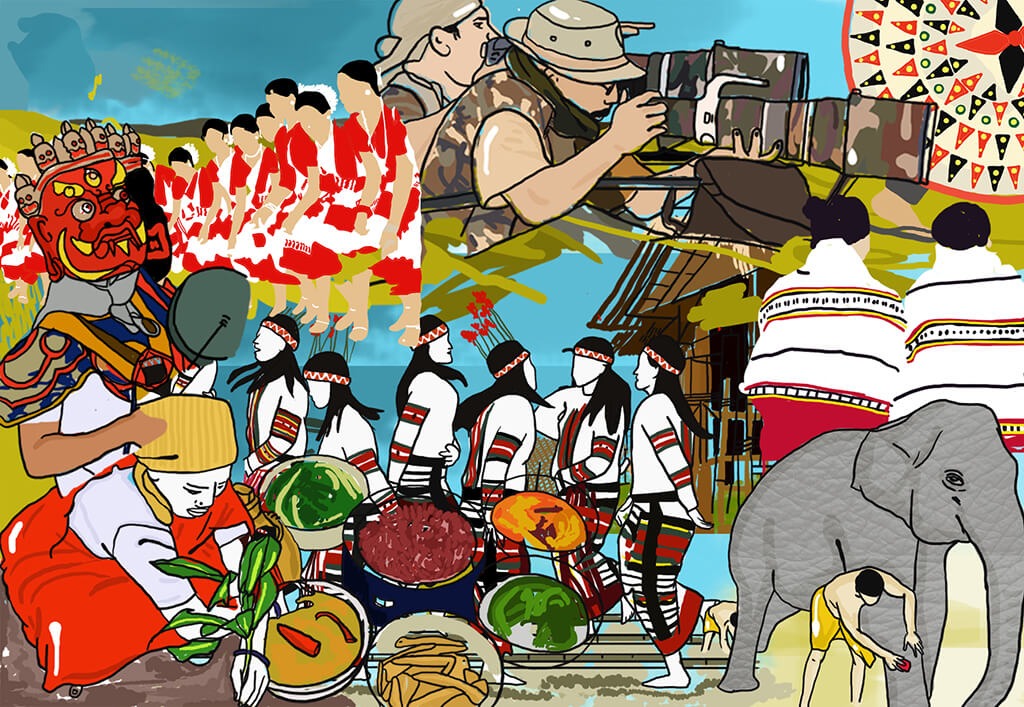 Our holidays are meant to make something better out of the places we live in, work at and love so much. Professionally, we have done so by applying sustainable tourism policies in our operations. These methods have been implied after careful research and based on tools and resources developed by leading tourism groups such as The Travel Foundation and United Nations World Tourism Organization (UNWTO).


Our current integrations are:
Provide a value to the cultural and historical heritage, so local peole prepserve and protect it
More than 200 tribes and many religions coexist in Northeast India.

Every tribe has its own intricate and valuable cultural and historical heritage.

Local people need to know that travelers visit their area because of the historical sites, the songs, the festivals and their way of life.

So they will more likely want to preserve and protect their culture rather than change in with modern ways or migrate to urban places.
It is evident nowdays that travelers are helping in the preservation of many cultures of the region.

Thats why local people are more conscious and proud of their heritage, and have begun to take steps eo ensure the preservation and protection of this heritage.

We help our guests understand the local customs and cultures, not to offend local people by a tourist's behavior. We promote proper waste disposal, electricity and water conservation.
Good co-interaction between the knowledge of oour guests and hosts leaves a positive footprint on the places you visit.
Provide a value to the natural heritage, the biodiversity, wildlife and the wild places to preserve and protect it
As a tour operator, we are responsible in saving the natural richness of Northeast India, one of the world's most important biodiversity hotspots.

We spearhead conservation initiatives by promoting small scale but exquisite wildlife tourism in the region.

We also support the regional wildlife departments and bringing sustainable income to the communities who reside in these places.

Our founders and guides interact with local communities and educate them about the importance of conservation and the value of wildlife.

We use Blogging, Facebook, Twitter, Instagram, Forums and Youtube to promote the region as an exclusive wildlife destination and raise a voice against environmental crimes in the region such as logging and poaching.
Choose local, making lives better
We actively support local service providers over large business based services.

Local unemployed youths become freelance tour guides, so we provide them the according training and then use their services.

We also use services of locally run accommodations for our tours and encourage others to do the same.

There are home-stays, local family owned guesthouses, community guesthouses and small family run hotels.

We use the services of local car-hire providers and support others in opening up thein own small agency.

We promote the use and sell of authentic crafts made from local resources which provide income to local communities.
Support local good causes, raising fundraisers - giving back
We have decided to play an active part in supporting local charities.

We host an annual fundraiser and also contribute to it from our annual profit and also encourage our staff, guests, families and locall businesses to donate.

1% of each tour we sell goes to a local or global charity. There is an option for our guests to choose the charity they would like their tours to contribute to.

Northeast India is prone to floods and few other natural calamities, so we do our best to donate and provide relief.