Discover Assam
Dibrugarh - Sivasagar - Majuli - Kaziranga NP
8D/7N
Available from October to April

The plains of Assam are bestowed upon with much richness. Plentiful water resources that drain from the great eastern Himalayan ranges combined with a sustenance-based approach to livelihood ensure the region harbors fascinating biodiversity spread across four national parks and numerous wildlife sanctuaries. This land of fertility has since long influenced both culture and life. Settlers who came from across Asia right from antiquity ended up calling the plains their home, having found a land of esteemed beauty and bounty. Even the cultivation of rice some experts believe has originated in the region and many unique varieties are still grown here. Some of the settlers formed powerful kingdoms to rule over Assam, such as the Varmanas of the classical age who had allegiances with kings of the Gupta Dynasty, and the mighty Ahoms who ruled uninterrupted for six centuries during the medieval age. The history of these kingdoms and the people is deeply intertwined with Hinduism and the region finds mention in early classical texts such as the epic Mahabharata where the land is known as Kamrupa. Even the invading Ahoms ended up adopting the local religion during their rule.

Later with the advance of British colonialism, it seems history has been rewritten as the old gave way to the new. In the year 1823, a Scottish settler named Robert Bruce discovered tea growing in Assam which started a new era of western interest in the region and dramatically changed the landscape. Besides their love for tea, the British also had a fascination with Northeast India, somewhere these wild frontiers awakened their explorer-like curiosity. The tea found great acceptance by aficionados in Britain upon introduction and ever since tea growing has become perhaps the only large-scale commercial activity in the state with the presence of more than eight hundred tea estates today that cover the landscape with a continuous patch of greenery.

This tour is a well-crafted introduction to the state of Assam. Covering both attractions and secrets, the journey reveals the simple joys of nature and culture that the people find pride in. Starting in the small tea-growing riverside town of Dibrugarh somewhere in the far-eastern plains of the country, you will be staying in a charming colonial-era planter's bungalow surrounded by unending miles of lush tea plantations. You will also visit a factory to learn about tea production and can join tribal ladies to pluck some fresh tea leaves. In the historical town of Sivasagar, you will learn about Assam's medieval era when the Ahoms ruled in all glory, with visits to some of their temples, monuments, and museum. Moving on, the journey will reach the large island of Majuli which sits right in the middle of the mighty Brahmaputra River. The island with its rich lineage remains the cultural hub of the Assamese people. Age-old monasteries present here are excellent centers of religious teachings, arts, and drama that focus on the branch of Hindusim that considers Lord Vishnu as the supreme God and demands total love and compassion. There is indeed a sort of divine calm that prevails on this countryside island and monks can often be seen reciting or enacting the great mythological love stories of Vishnu and his incarnations. Lastly, you will visit the renowned UNESCO natural heritage site of Kaziranga National Park where you will be introduced to the biodiversity of the region. The park has for more than a century been involved in pioneering conservation work that has resulted in the preservation of a large number of wildlife species especially the one-horned rhino whose population has increased from under a dozen in the early 20th century to more than two thousand today. Thrilling safaris here will reveal much of the wilderness – rhinos up close, an elephant chasing away noisy tourists, romp of otters creating a ruckus, colorful birds chirping, or perhaps even a mythical tiger on a hunt.

In some perceptions, Assam appears as a doorway to the mysterious northeastern region of India. The cultures and environment remain like a delicate thread that has been developed over countless centuries, a profound melting point of western and eastern elements that became integral to the land itself.

Day 1 | Dibrugarh
Upon arrival at the airport at Dibrugarh, drive to nearby Mancotta Tea Estate and check in to a luxurious colonial-era planter's bungalow situated midst unending miles of plantation greenery. The rest of the day at leisure to absorb the plantation life. Enjoy a fine cup of Assam tea.

Day 2 | Dibrugarh
Go for an early morning stroll into the tea gardens, the best time to witness the tea plantation, fresh with new leaves and greenery. Later after a leisurely breakfast, leave for a guided tour of the tea factory to learn about the various processes involved in the production of tea and if possible have a conversation with the manager. Afternoon and evening will be free at leisure to relax in the peaceful ambiance of the lush green plantations. Maybe visit nearby villages on a leisurely walk. A visit to the planter's clubhouse can be knowledgeable and hints at the rich colonial days. Evening at leisure or you may explore the town's busy markets and dine at a nice local restaurant.

Day 3 | Dibrugarh - Sivasagar - Majuli
After breakfast at leisure, drive to Majuli (4-5 hours), the biggest inhabited river island in the world and a well-preserved spot for Assamese and tribal culture. En route cross the mighty Brahmaputra on a scenic ferry ride and visit the historical ruins and temples at Sivasagar that date to the age of the Ahoms. Spend the rest of the day leisurely exploring the vast island and the beautiful countryside. The large wetlands and lakes on the island also attract many birds which interest many ornithologists. Enjoy a spectacular sunset by the riverside. Enjoy a rural stay, relish the ethnic Mishing cuisine and also try the local brew, Apong. A traditional Mishing dance performance can be arranged upon prior request. Your stay will be in a clean traditional bamboo cottage with basic amenities.

Day 4 | Majuli
Spend the day at leisure exploring the island and its secrets. Observe fishermen in the misty morning as they go out for their daily catch. Visit age-old monasteries where monks learn Hindu philosophy and unique forms of arts, drama, and music. Interact with the monks to learn further about the tradition they follow. Visit a mask-making center where extremely elaborate masks are made in an indigenous method depicting elements from mythology. Go for leisurely walks or bicycle to some of the villages on the island, home to tribes such as Mishings, Deoris, and Kacharis, thus learning more about the local way of life. You may also do a bit of bird watching, spend time indulging in a spectacular sunset and taste the ethnic cuisine. The evening will be at leisure. Bonfires can be arranged in winter.

Day 5 | Majuli - Kaziranga NP
After breakfast, leave for the world-famous Kaziranga National Park (3-4 hours) – a UNESCO heritage site that is home to the largest population of Asiatic rhinos along with a high density of tigers. Your wilderness journey will begin in the afternoon as you explore the central range in a jeep safari. The range has a good diversity of animal life including the presence of elephants, monitor lizards, otters, and the Assam roofed turtle. The evening will be at leisure. Your stay will be at Wildgrass, a charming jungle lodge with standard amenities.

Day 6 | Kaziranga NP
After an early breakfast, go for a thrilling jeep safari inside the western range of the national park. The numerous animals and birds of the great grasslands of Kaziranga are sure to leave any nature lover in a delightful mood. The range is apt to witness a large gathering of animals near the water bodies and grasslands, such as herds of rhinos, deers, and wild bovids. Mid-day will be at leisure to explore nearby villages and craft centers. The afternoon will again be well spent in the wilds in a jeep safari to the less touristy eastern range. The habitat harbors a variety of bird species and you might also end up witnessing the elusive tiger in action or a giant elephant chasing away intruders. Return to the lodge by dusk for an evening at leisure.

Day 7 | Kaziranga NP - Jorhat
An early morning elephant safari will be an apt ending to your journey across Assam, giving you an opportunity to get even closer to some of the larger animals of the national park such as rhinos and deer. Later after breakfast, you can either drive to Jorhat Airport (2 hours) or Guwahati Airport (5-6 hours) for your departure. Tour ends.

Surrounded midst lush sprawling tea gardens on the outskirts of Dibrugarh, Mancotta Bungalow is a boutique property with the classic old warm charm found in the luxury and comfort the early British tea growers lived in and their lifestyle in the estates. The stilt-raised bungalow displays fine colonial architecture. A peculiar feature is all nails used in building are made out of wood believed to have been handcrafted by traditional Chinese artisans. Rooms are large and luxurious with modern amenities. The open lawns and sit-outs are ideal for long conversations over a fine cup of tea or indulge in a book.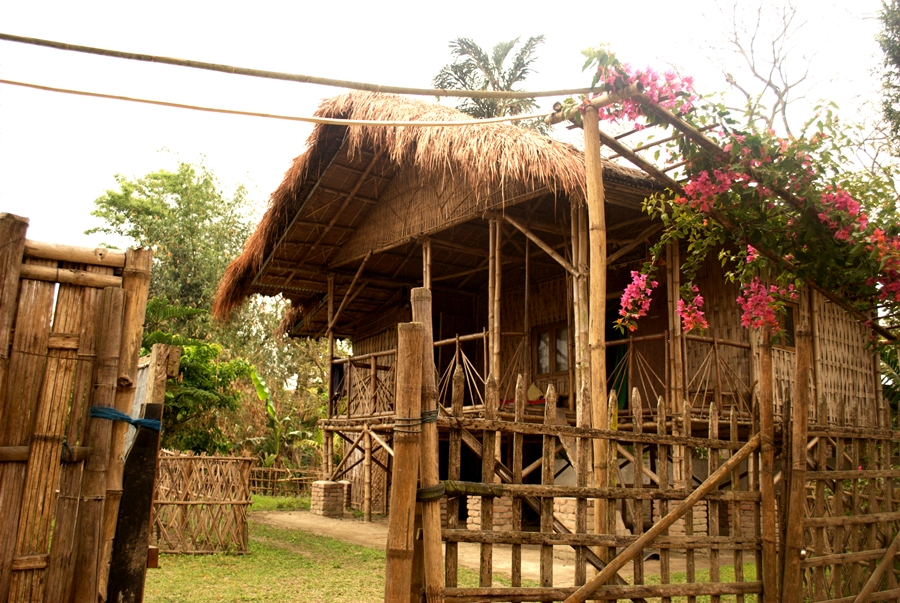 La Maison De Ananda, the 'house of happiness', was built by a French couple who fell in love with Majuli and gifted it to a local family as a source of income from likeminded travelers who visit the island. The stilt cottage is built in local ways using bamboo and cane. Interiors are clean and basic, in tune to the village life existing around. There's a sit-out where one can relax or have pleasant conversations.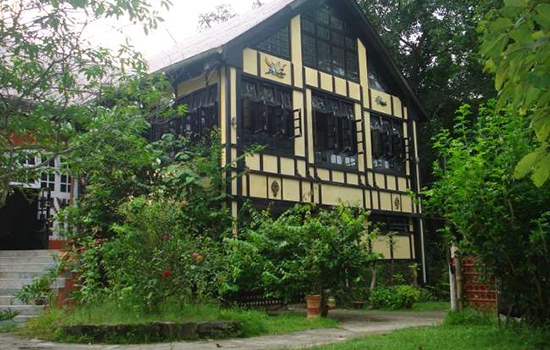 Amidst a setting of Assamese countryside, bamboo groves and tea gardens, Wildgrass Lodge is a boutique colonial styled jungle lodge with extensive grounds where the enthusiastic owner grows more than 200 different plant species. The spacious rooms are fairly luxurious with wooden floors and private baths. The grand dining hall is charmingly old-world and provide an ambient setting for conversations and friendships.
Why travel with us?
curated experiences
Our itineraries are one of a kind, curated from our own personal travel experiences, from choosing the best logistically correct routes to the most interesting stay options.
native guides
Our tour guides are native to the region, and bring you an insider view into the life and culture of Northeast India, sharing with you authentic local experiences and fostering friendships.
experts in tours
When travelling with Greener Pastures, you can be assured that you are in the hands of experts who are knowledgeable and passionate about the region. Expect hassle-free, easy-going, and insightful travel.
By choosing us, we share together a pledge towards responsible tourism, and share a belief that travel has the power to positively transform local livelihoods, cultures and environment.
The tours listed in this website are our own well-researched itineraries that come with a great degree of flexibility and customization. Each tour is therefore individually costed around your requirements and budget. This provides you with a sense of choice and reliability, and also helps us meet customer expectations much more closely, making your travel experience all the more memorable.

Please fill out the form below to tell us more about the tour you are interested in and a response with costs and information will be sent to you as soon as possible.
Booking Procedure
Our tours can be confirmed with an advance deposit of 30% which can be transferred to our bank account.

Please go through the Terms and Services listed in our website.

Cancellation Policy
Greener Pastures must receive notification of cancellation in writing, email or phone call. At the time we receive the request, refund will be based as follows:

1. Cancellation more than 15 days prior to departure = 75% refund of deposited advance amount.

2. Cancellation less than 15 days prior to departure = 25% refund of deposited advance amount.