Tribes of Arunachal Pradesh
Mon - Mokokchung - Touphema - Kohima - Dzuleke
11D/10N
An experiential road journey through the mountains of Arunachal Pradesh, blessed with bountiful rain and tropical forests – you will travel across the central tribal belt of the state which remain inhabited by followers of Donyi-Polo; worshipers of Sun & Moon. In the spectacularly landscaped valley of Ziro, you will meet the Apatanis, peaceful hill-people who still give importance to their ancient sustainable ways of life and customs. Land management is a high priority for the tribe as houses are built close to each other and paddy farms surprisingly also rear fish. They also have an indigenous salt for their iodine consumption, prepared from ashes of certain burnt plants. Conservation, productivity and respect for nature is at the core of their culture. Even today, the elder tribeswomen can still be seen in their traditional dresses, bearing tattoos, and large nose-plugs when it comes to women. In Ziro, your stay will be in homestay with a local family, thus giving you a deeper insight into the lives of these distant people.

In the Subansiri Valley, you will come across the Tagins. Smoking skillfully handcrafted pipes and wearing intricate cane hats, they appear proud, like kings of their land. In the Siang Valley, in the most splendid of countryside, you will meet the Adi sub-tribes, a warrior tribe justly proud of ambushing British influences many a time during colonial era. Here, the Siang River forms a mighty valley as it enters from the high plateaus of Tibet after having traversed about a thousand miles from its source, the holy Mount Kailash. The Adis have built complex bridges of cane and bamboo to cross the Siang. Sustainable as they are, they have inspired many such as early explorer W Robinson who wrote, "The skill in constructing these bridges is really surprising, and is such as would not to discredit to the more civilized nations." The Adis are also one of the few tribes who do not practice shifting cultivation, carving beautiful terraced farms in the mountains. In Tibetan Buddhism as well, the Siang is considered a very mysterious entity, a beholder of the beyul of Pemako; the most important of Buddhist paradisiacal realms.

The region remains a last frontier of ancient traditions and forests, a treasure trove in terms of diversity of natural and cultural elements. A responsible low-scale approach to tourism acts as an inspiration to preserve the richness of the area, bringing steady income at direct hands of guides, property owners and artisans, encouraging them. Local festivals are promoted during some months where communities come together in glory and respect to the way of their ancients.
Day 1 | Dibrugarh - Silapathar
Upon arrival at Dibrugarh Airport, you will drive to Silapahar (3-4 hours) for overnight stay in a standard hotel. En route cross the might of the Brahmaputra River in a scenic ferry ride.

Day 2 | Silapathar - Ziro
After breakfast, drive to Ziro (7-9 hours), a splendid valley surrounded by farms and pine-conifer filled forests and home to the Apatani Tribe. The drive will be thus enter into scenic tribal hinterlands, through the tropical forested areas of central Arunachal Pradesh. Evening at leisure with campfire. Your stay in a homestay will provide you a glimpse of the lives in these distant lands.

Day 3 | Ziro
Spend the day exploring Apatani villages such as Hong, Hari and Dutta, and nearby Nishi village if time permits. In these villages where Apatani build houses adjoining each other, you will get a closer interaction with the locals, especially the tattooed elders who still live a very traditional life. Visit the unique Apatani farms. Interaction session with an Apatani shaman is possible. Visit to the local market can be informative about knowing more about Apatani culture, customs, eating habits, attires and ornaments. Evening will be at leisure. A cultural performance will be organized depicting Apatani culture for large groups. You may also taste their ethnic cuisine over dinner.

Day 4 | Ziro - Daporijo
After breakfast, drive from Ziro to Daporijo (6-7 hours), which is the headquarters of the Upper Subansiri District. En route you will get to visit villages of the Nyishi, Tagin and Apatani tribes as time allows. Interact in the villages. Evening at leisure. Your stay will be in a standard hotel.

Day 5| Daporijo
Go on a full day tour around Daporijo. Drive upstream the beautiful emerald Subansiri River and through the quaint villages which fill the landscape here. There is a cave and temple in the mountains. Visit the villages of the Tagin tribe and get to know about their simple tribal culture and traditional lifestyle. There are also a few sandy picnic spots located at locations along the riverbank; picnic lunch can be arranged there upon prior request.

Day 6 | Daporijo - Aalo
After an early breakfast, leave for Aalo (6 hours), home to the various Adi sub-tribes and situated near the Siyom River. En route you will visit villages of Tagins and Gallong Adis for cultural interactions. Gallong houses are peculiar as they are built on the stone without the use of nails. Afternoon if time permits, visit museum, craft center and an animist temple of the Donyi-Polo religion. Evening will be leisure. Your stay will be in hotel with budget amenities or in Kabu Village in a homestay.

Day 7 | Aalo
Spend the day exploring verdant villages around Aalo of the Adi Gallong Tribe such as Kabu, Jirdan an Kayin. Visit homes and interact with the villagers to gain more insight about the inter-relation of animist cultures present in Arunachal Pradesh. In Kabu cross a cane hanging bridge which are famous for their native ingenuity. Evening will be at leisure at Darka Village, one of the largest Gallong settlement.

Day 8 | Aalo - Pasighat
After an early breakfast, you will leave for Pasighat (6-7 hours) which is located again at the plains. The drive will be exceptionally scenic crossing through the valley of the mighty Siang River, known famously as the Brahmaputra. The Adi sub-tribes have since long lived and thrived in this mysterious valley, carving beautiful terraced farms at places. En route visit Adi Minyong villages such as Yaksi and Panging which is one of the largest Minyong villages with more than five hundred houses. The majority of women here are into traditional weaving. Evening will be at leisure. Your stay will be in a standard camp.

Day 9 | Pasighat - Dibrugarh
After a breakfast, leave for a drive to Dibrugarh (6-7 hours) a pretty town located midst the large tea growing tracts of Upper Assam and beside the mighty Brahmaputra River. Evening will be at leisure or walk around the upbeat market area of the town, maybe dine in a nice restaurant.

Day 10 | Dibrugarh
After breakfast, leave for Dibrugarh Airport as per your departure schedule. Tour ends.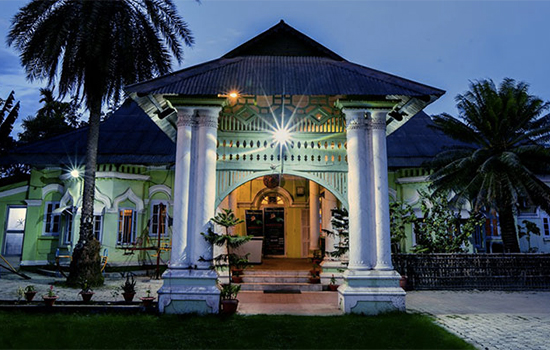 With a small town open atmosphere, The Gymkhana Clubhouse in Dibrugarh is run by enthusiastic town folks and provides splendid modern rooms and amenities such a pool and a gym. The charming clubhouse which was built in 1923 consists of a restaurant and a well stocked boutique barroom.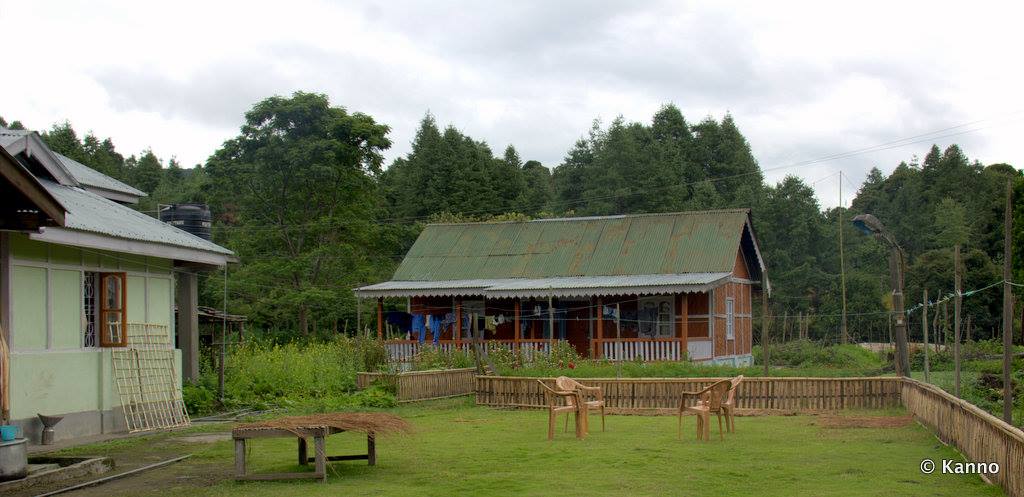 Homestays are important in promoting sustainable tourism in Ziro, the land of the ancient Apatani culture, while also engaging visitors to have an authentic experience of staying with an Apatani family and learning about their ways. The rooms are simple, airy, clean, with fairly standard amenities.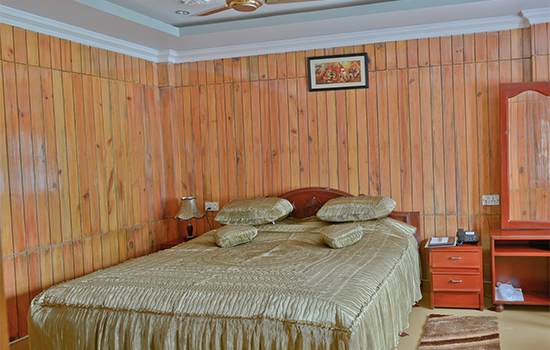 In a town as remote and badly administered as Daporijo, Hotel Singhik comes as a savior, a business hotel offering clean modern rooms and standard amenities.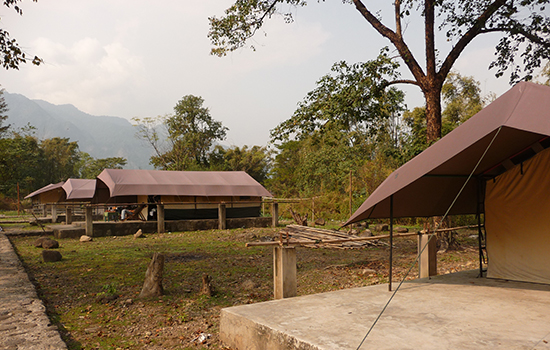 Donyi Hango Camps is run by the Dai family who have been early promoters of tourism in Arunachal Pradesh. The campsite is fairly standard with clean and spacious camps, and Mrs. Dai, a strong Adi lady of her own, is always happy to host travelers from around the world. The property is the best option to stay while in Pasighat.
Why travel with us?
curated experiences
Our itineraries are one of a kind, carefully deatiled from our own personal travel expereinces, such as choosing the best logistically correct routes to the most interesting stay options.
native guides
With our charming tour guide native to the region, you will get an insider view of life and culture of Arunachal Pradesh, thus bringing forth authentic local expereinces and friendships.
experts in tours
Traveling with Greener Pastures, be assured you are in the best hands of experts who know and are passionate about the region. Expect a hassle-free, easy going and insightful travel.
By choosing us, we share together a pledge towards responsible tourism, and share a belief that travel has the power to positively transform local livelihoods, cultures and environment.
The tours listed in this website are our own well-researched itineraries that come with a great degree of flexibility and customization. Each tour is therefore individually costed around your requirements and budget. This provides you with a sense of choice and reliability, and also helps us meet customer expectations much more closely, making your travel experience all the more memorable.

Please fill out the form below to tell us more about the tour you are interested in and a response with costs and information will be sent to you as soon as possible.
Booking Procedure
Our tours can be confirmed with an advance deposit of 30% which can be transferred to our bank account.

Please go through the Terms and Services listed in our website.

Cancellation Policy
Greener Pastures must receive notification of cancellation in writing, email or phone call. At the time we receive the request, refund will be based as follows:

1. Cancellation more than 15 days prior to departure = 75% refund of deposited advance amount.

2. Cancellation less than 15 days prior to departure = 25% refund of deposited advance amount.