Wildlife of Manas National Park
Manas National Park, Assam
4D/3N
Available from October to April

Manas National Park, located besides the Himalayan foothills that rise in Bhutan, is one of the country's lesser know and non-touristy wildlife area. An UNESCO recognized natural world heritage site, Manas holds in its dense jungles, like a careful secret, an incredible diversity of flora and fauna. It's jungles and grasslands teem with predators and preys, and myriad varieties of colorful and exotic birds. Once was a hunting ground for the kings, Manas is one of India's most scenic wildlife protected area. The national park continues into Bhutan where it is known as Royal Manas National Park which is perhaps the only region in the world where tigers are found way up in the Himalayan highs.

The sanctuary has recorded 55 species of mammals, 380 species of birds, 50 of reptiles, and 3 species of amphibians. Out of this wildlife, 21 mammals are India's Schedule I mammals and 31 of them are threatened. The park is well known for its rare and endangered wildlife which is not found anywhere else in the world like the Assam Roofed Turtle, Hispid Hare, Golden Langur and Pygmy Hog. Other majesties of the forest include tigers, elephants, leopards, rhinos, deers, primates and numerous birds such as the Bengal florican and hornbills.

In this tour, jeep and elephant safaris will take you to the thrilling interiors of the national park. An incredible chance to witness some of the wild lives. You will go on short hikes for bird-watching, and get to interact with the tribal people who live sustainably around the national park. Staying in properties run by ex-poachers, you will be supporting them in their endeavors in conservation and community based ecotourism.

Day 1 | Guwahati - Manas NP
After arrival at Guwahati, drive to Manas National Park (3-4 hours), a UNESCO world heritage site located near Bhutan which is famous for spotting tigers. Rest of the day can be spent spotting migratory birds from the periphery of the forests or visit the nearby Fatemabad tea estate. Your stay will be in a simple and clean cottage at Florican Lodge run by a local volunteering group engaged with safeguarding the national park.

Day 2 | Manas NP
In the morning, go for a short elephant safari in the central range at Bansbari, thrilling it might bring you up close to some of the big animals. Later, go for a short walk to explore the ethnic villages that surround the national park or watch birds. After lunch, embark on a long jeep safari in the core area up to Maithanguri along the Beki River near Bhutan border. Witness the amazing diversity of sub-Himalayan wildlife in the dense forests of Manas. Return to lodge by sunset for an evening at leisure. Bonfire can be arranged.

Day 3 | Manas NP
After an early breakfast, drive to nearby Manas Maozigendri Jungle Camp located in Kokilabari Range of the national park and check-in at basic camps. Rest of the day at leisure to explore the range's biodiversity through jeep safari and jungle walks. Also feel free to observe village culture and crafts, or learn about the community based ecotourism initiatives taken by the local tribe.

Day 4 | Manas NP - Guwahati
After an early breakfast, drive to Guwahati Airport (3-4 hours) for your departure flight. Tour ends.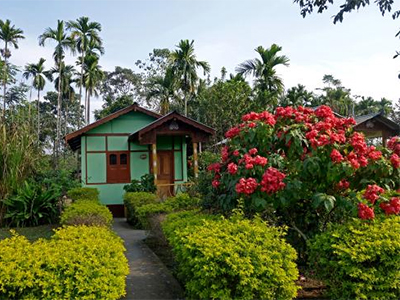 Run by Manas Ever Welfare Society, a local NGO passionately involved in community development and promoting wildlife conservation, Florican Cottages is set midst a patch of pleasant greenery close to the national park boundary. The property consists of spread out cottages which are clean, simple and spacious.
Why travel with us?
curated experiences
Our itineraries are one of a kind, carefully deatiled from our own personal travel expereinces, such as choosing the best logistically correct routes to the most interesting stay options.
native guides
With our charming tour guide native to the region, you will get an insider view of life and culture of Northeast India, thus bringing forth authentic local expereinces and friendships.
experts in tours
Traveling with Greener Pastures, be assured you are in the best hands of experts who know and are passionate about the region. Expect a hassle-free, easy going and insightful travel.
By choosing us, we share together a pledge towards responsible tourism, and share a belief that travel has the power to positively transform local livelihoods, cultures and environment.
The tours listed in this website are our own well-researched itineraries that come with a great degree of flexibility and customization. Each tour is therefore individually costed around your requirements and budget. This provides you with a sense of choice and reliability, and also helps us meet customer expectations much more closely, making your travel experience all the more memorable.

Please fill out the form below to tell us more about the tour you are interested in and a response with costs and information will be sent to you as soon as possible.
Booking Procedure
Our tours can be confirmed with an advance deposit of 30% which can be transferred to our bank account.

Please go through the Terms and Services listed in our website.

Cancellation Policy
Greener Pastures must receive notification of cancellation in writing, email or phone call. At the time we receive the request, refund will be based as follows:

1. Cancellation more than 15 days prior to departure = 75% refund of deposited advance amount.

2. Cancellation less than 15 days prior to departure = 25% refund of deposited advance amount.