The Hornbill Festival of Nagaland
Dzuleke - Kohima - Mokokchung
8D/7N
Available from December 1-10

Nagaland, the land of fascinating and hospitable tribes is known as the 'land of festivals'. Festivals here are considered sacred and celebrated with much zest and gusto! Recognizing this spirit, the Government of Nagaland organizes the Hornbill Festival, held in the first week of December every year, to encourage inter-tribal interaction and to promote the cultural richness of Nagaland.

Named after the respected and revered Hornbill bird and held in the beautiful hills of Kohima, the festival is a time of merry-making and colorful extravaganza, where all the tribes of Nagaland participate. During this time, there are tribal performances and ceremonies, displays of ethnic crafts, sports, food fairs, and local games. Other highlights include traditional Naga Morungs, flowers shows, displays of herbal medicine, fashion shows, beauty contests, traditional archery and wrestling, musical concerts, elaborate dances, and performance of folk songs.

In this tour, you'll get an elaborate glimpse of the people and culture of Nagaland. You'll get to meet the tribes, interact with them, visit their villages, and be blown away by their charming hospitality and friendliness. And not to mention, all the fun at the festival where you can participate in drinking, eating, singing, dancing and merrymaking. There is also a visit to Mokokchung which is the fascinating town of the Ao Naga Tribe thus proving you with a further glimpse into the distant scenery of Nagaland.

Day 1 | Dimapur - Dzuleke
After pick-up from Dimapur Airport, drive to Khonoma Village (2 hours) which is a historic Angami Tribe village famous for two Angami-British wars fought during 1847 and 1879. The village feels very traditional with flowering areas, pomelo trees, squash and gourd vines as well as megalith monuments. Overnight will be at a village home-stay.

Day 2 | Dzuleke
Khonoma was the first village to ban hunting and logging thus turning it into a green village. With the mission of 'Green Khonoma", the locals have created a model village for eco and rural tourism in Nagaland which they are rightly proud of.

A small nature sanctuary (Khonoma Nature Conservation and Tragopan Sanctuary), managed by the village itself is one of the few places where the Blyth's Tragopan, a rare pheasant indigenous to the area can be seen. Undertake a trek to this sanctuary for good birdlife and peaceful nature, and trek to nearby villages.

Day 3 | Dzuleke - Kohima
After breakfast, leave for Kohima (1-2 hours) at a height of 1,444 meters. Spend the day visiting WW2 War Memorial, a museum that displays Naga heritage and culture, an arts and crafts emporium, and local markets. Overnight will be at a clean and comfortable budget hotel.

Day 4, 5 | Kohima
You'll be proceeding to Kisama Heritage village which is the venue of the Hornbill Festival, to participate and witness the festival. In the afternoons, visit nearby tribal villages. Overnight will be at a clean and comfortable budget hotel.

Day 6 | Kohima - Mokokchung
After breakfast, drive to the hill-town of Mokokchung, (6 hours), home to the fascinating tribal Ao Nagas. En route visit a village belonging to the Rengma Tribe where you'll get to interact with them and visit their houses. Overnight at a guesthouse with minimalistic but cozy and clean rooms.

Day 7 | Mokokchung
Spend the morning visiting the villages of Impur, Aliba, and Mopungchuket. Witness the everyday life of the Ao Tribe and get to interact with them. Later in the afternoon, visit Ungma, the largest of all Ao Naga villages. Observe the traditional lifestyle of the people. Overnight at Mokokchung.

Day 8 | Mokokchung - Jorhat
After early breakfast, drive to Jorhat Airport for a return flight (4-5 hours).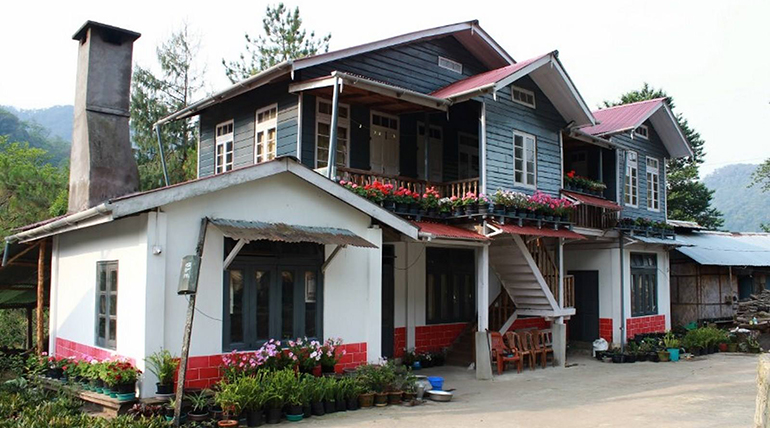 Dzuleke is a pretty village of the Angami people midst lush hill scenery. The people of the village have been know for their consideration towards the jungles and conservation measure, and have lately started a responsible homestay project in the village where guests are allotted alternatively to different families and can get a chance to experience first-hand the Naga hospitality and way of life.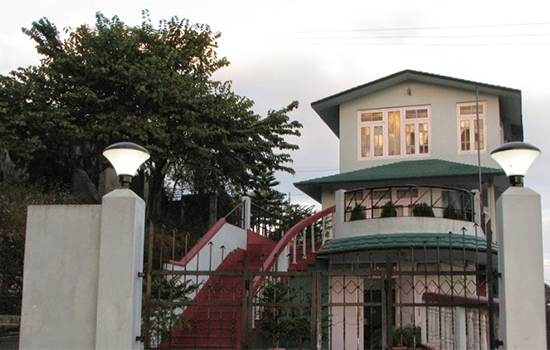 Wishpering Winds, located in the verdant hills of Mokokchung, is a cozy minimalistic guesthouse run by enthusiastic locals. Rooms are clean and with standard amenities. There are good views of the hills from the hotel and rooms.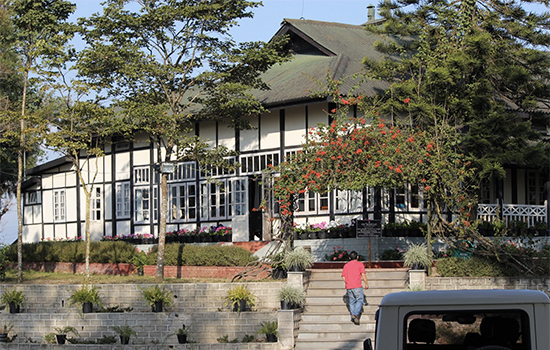 The charming and boutique The Heritage in Kohima was earlier the District Commissioner's bungalow. An old property styled in typical early 20th century raj-era with high-ceilinged woody rooms and airy verandahs with armchairs for relaxing and soaking the views. Accommodation is fairly standard.
Why travel with us?
curated experiences
Our itineraries are one of a kind, curated from our own personal travel experiences, from choosing the best logistically correct routes to the most interesting stay options.
native guides
Our tour guides are native to the region, and bring you an insider view into the life and culture of Northeast India, sharing with you authentic local experiences and fostering friendships.
experts in tours
When travelling with Greener Pastures, you can be assured that you are in the hands of experts who are knowledgeable and passionate about the region. Expect hassle-free, easy-going, and insightful travel.
By choosing us, we share together a pledge towards responsible tourism, and share a belief that travel has the power to positively transform local livelihoods, cultures and environment.
The tours listed in this website are our own well-researched itineraries that come with a great degree of flexibility and customization. Each tour is therefore individually costed around your requirements and budget. This provides you with a sense of choice and reliability, and also helps us meet customer expectations much more closely, making your travel experience all the more memorable.

Please fill out the form below to tell us more about the tour you are interested in and a response with costs and information will be sent to you as soon as possible.
Booking Procedure
Our tours can be confirmed with an advance deposit of 30% which can be transferred to our bank account.

Please go through the Terms and Services listed in our website.

Cancellation Policy
Greener Pastures must receive notification of cancellation in writing, email or phone call. At the time we receive the request, refund will be based as follows:

1. Cancellation more than 15 days prior to departure = 75% refund of deposited advance amount.

2. Cancellation less than 15 days prior to departure = 25% refund of deposited advance amount.