Exotic Cuisines and Northeast India Bliss
Guwahati - Shillong - Mawlynnong - Kaziranga NP - Kohima
8D/7N
Tourists often overlook the cuisine of Northeast India. But the region, home to various religions and more than 200 tribes, offers food lovers and culture enthusiasts an opportunity to taste the cuisines of various cultures which trace their ancestry to faraway lands in Mongolia and Southeast Asia. This is the reason we have come up with this tour, dedicated to the exotic and delicious cuisine of Northeast India. And besides the food, the natural bliss and friendly people of the region only complement their unique cuisine.

We start in the bustling city of Guwahati, where the conglomeration of the various ethnicities of northeastern India has opened doors to various restaurants that offer some unique cuisine. The tour will then lead you to the rain-fed and forested rolling hills of Meghalaya. You will visit Shillong, a lush and beautiful hill station, and Mawlynnong, the delightful cleanest village in Asia. Populated mostly by the Khasi Tribe, the region will provide an opportunity to taste the delicious Khasi food, which mostly consists of various meat items, herbs, and organic vegetables. Besides the cuisine, you will be visiting the various lakes, waterfalls, and living root bridges that the region is famous for. Continuing to the fertile grasslands of Kaziranga National Park, a world heritage site teeming with wildlife, you will get a chance to experience thrilling elephant and jeep safaris into the jungle. The popular ecotourism destination has many restaurants where you will get to taste traditional Assamese and Mishing tribal cuisine. Lastly, the tour will continue to the verdant mountains of Nagaland, the land of the fierce Naga tribes. In the hill station of Kohima and surrounding villages, you will get to taste India's most exotic cuisine, with dishes that deal with all kinds of meats, birds, and insects. Nevertheless, some of their more normal dishes, such as those consisting of chicken, pork, or beef, are quite delicious and can be eaten by anyone.

Along with the exotic cuisines, the nature, cultures, and wildlife of Northeast India will overwhelm the traveler just as much. This boutique tour is available throughout the year, though wildlife activities are only possible during winters.


Day 1 | Guwahati
Arrive at Guwahati Airport and drive to the city for an overnight stay. Since Guwahati is a bustling city with ethnicities from almost all the religions and tribes of Northeast India, for dinner, you may choose from Assamese, Nagamese, Indian, Manipuri, or Khasi cuisine. Sunset can be spent by the mighty Brahmaputra's riverside. Evening at leisure to explore local markets and craft shops. Your stay will be at Guwahati Address, a boutique upscale hotel located centrally.

Day 2 | Guwahati - Shillong
After breakfast (either English or Indian), you will depart for Shillong (3 hours), the capital of Meghalaya, and a gorgeous hill station that was once a favorite holiday destination for the British during the Raj. For lunch and dinner, you will visit 2 local restaurants that serve the delicious ethnic cuisine of the Khasi Tribe. The rest of the day will be spent sightseeing around Shillong, where you'll visit lakes, waterfalls, and the Shillong Peak. Overnight at Ri-Kynjai, a beautiful 4-star resort, also famous for serving some delicious local cuisine in its ethnic restaurant.

Day 3 | Shillong - Mawlynnong
After breakfast, leave for Mawlynnong (3 hours), the cleanest village in Asia, located in scenic foothills and overlooking the plains of Bangladesh. Since tourism in Mawlynnong is a self-sustaining ecotourism project, your stay will be in a tree house or a homestay along with the charming Khasi Tribe. The village will provide a great opportunity to taste some ethnic home-cooked Khasi food and learn from the ladies. Another interesting cultural aspect of the Khasi society is that they are a matrilineal society. Spend the rest of the day visiting nearby villages, interacting with the tribespeople, swimming in the local natural pool, and visiting the incredible living root bridges of Meghalaya.

Day 4 | Mawlynnong - Kaziranga NP
After a leisurely breakfast, leave for the world-famous Kaziranga National Park (7-8 hours), home to the largest population of Asiatic Rhinos to be found in the world along with a good density of tigers. Evening at leisure. Your stay will be in Wildgrass Lodge.

Day 5 | Kaziranga NP
Kaziranga, being a popular niche destination, provides ample opportunity to taste various Assamese cuisine. You will visit 2 of the traditional food joints. The rest of the day will be spent in 1 early morning elephant safari and 2 jeep safaris into various ranges of the national park, bringing you up close with the wildlife action at Kaziranga. Evening at leisure.

Day 6, 7 | Kaziranga NP - Kohima
After breakfast on Day 6, leave for Kohima (4-5 hours) in Nagaland. Located in the Naga hills, Kohima is a beautiful hill station bustling with members of various Naga tribes. In and around Kohima, you will visit various sustainable villages of the tribes, interact with them and taste the Naga cuisine which is famous throughout India for its variety of meat and exoticness. Also visit markets, museums, and memorials. Your stay will be in a charming bungalow with standard amenities.

Day 8 | Kohima - Dimapur
After breakfast, depart for Dimapur (2-3 hours) for your departure flight. Tour ends.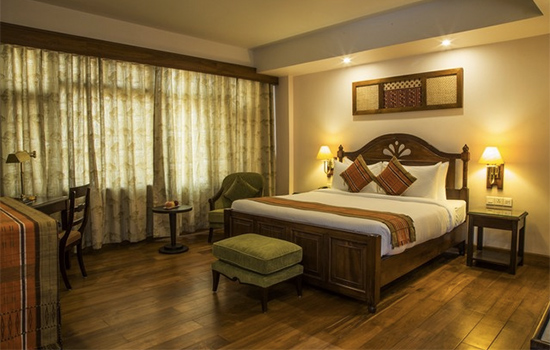 The Guwahati Address is a new upscale hotel bringing concept based architecture and hospitality. The hotel is subtle and elegantly done. Rooms are well furbished with wooden flooring and good modern amenities. There is an ambient atmosphere, especially in the restaurant. The lobby is large and can be used to find conversations.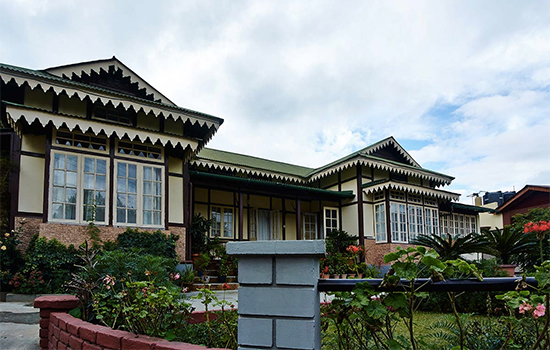 Cafe Shillong Bed & Breakfast is a standard boutique property housed in a typical old British India bungalow, offering a charming stay to visitors who come to the 'Scotland of the east'. Belonging once to the Kharpuri family, the place has colorful character and rooms and facilities are updated to the comforts of modern hospitality. There's a front-yard garden, a quiet spot for a morning tea or an evening drink.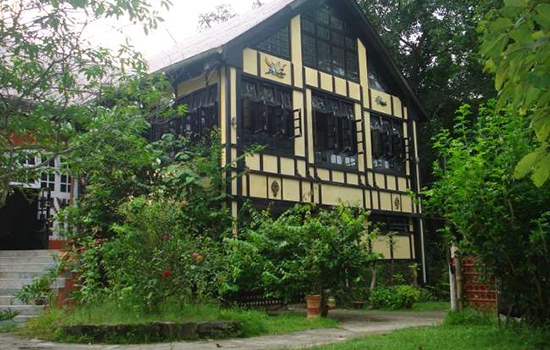 Amidst a setting of Assamese countryside, bamboo groves and tea gardens, Wildgrass Lodge is a boutique colonial styled jungle lodge with extensive grounds where the enthusiastic owner grows more than 200 different plant species. The spacious rooms are fairly luxurious with wooden floors. The grand dining hall is charmingly old-world and provide an ambient setting for conversations and friendships.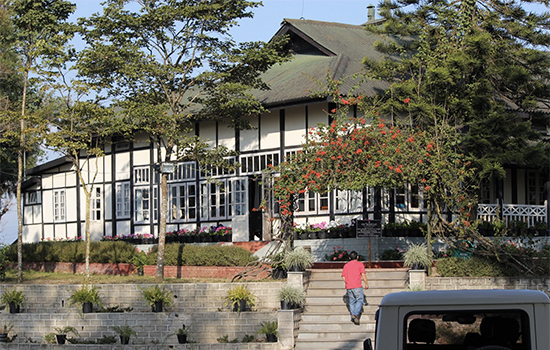 The charming and boutique The Heritage in Kohima was earlier the District Commissioner's bungalow. An old property styled in typical early 20th century raj-era with high-ceilinged woody rooms and airy verandahs with armchairs for relaxing and soaking the views. Accommodation is fairly standard.
Why travel with us?
curated experiences
Our itineraries are one of a kind, curated from our own personal travel experiences, from choosing the best logistically correct routes to the most interesting stay options.
native guides
Our tour guides are native to the region, and bring you an insider view into the life and culture of Northeast India, sharing with you authentic local experiences and fostering friendships.
experts in tours
When travelling with Greener Pastures, you can be assured that you are in the hands of experts who are knowledgeable and passionate about the region. Expect hassle-free, easy-going, and insightful travel.
By choosing us, we share together a pledge towards responsible tourism, and share a belief that travel has the power to positively transform local livelihoods, cultures and environment.
The tours listed in this website are our own well-researched itineraries that come with a great degree of flexibility and customization. Each tour is therefore individually costed around your requirements and budget. This provides you with a sense of choice and reliability, and also helps us meet customer expectations much more closely, making your travel experience all the more memorable.

Please fill out the form below to tell us more about the tour you are interested in and a response with costs and information will be sent to you as soon as possible.
Booking Procedure
Our tours can be confirmed with an advance deposit of 30% which can be transferred to our bank account.

Please go through the Terms and Services listed in our website.

Cancellation Policy
Greener Pastures must receive notification of cancellation in writing, email or phone call. At the time we receive the request, refund will be based as follows:

1. Cancellation more than 15 days prior to departure = 75% refund of deposited advance amount.

2. Cancellation less than 15 days prior to departure = 25% refund of deposited advance amount.