The Fabled Land of the Khasi People
Cherrapunji - Nongriat - Mawlynnong
7D/6N
The Khasi people reside in the central hills and plateaus of the beloved state of Meghalaya. One of the earliest settlers of the Indian subcontinent, a long history connects them to this land; their religion and lore is deeply rooted in it and is as mysterious. In this rainy clouded land of plentiful clean rivers, rolling hills, dense forests, and pristine valleys, the Khasis have for thousands of years flourished as a culture that respects nature and learns from it. Though most are Christians today, the legacy and ways of their ancients are still an important part of their lives. This can be observed in their sacred forests, in their sustainable lifestyle, in their fables, folklore, and traditional beliefs and customs. Perhaps the best example of their mysterious connection with nature are the now famous living root bridges – sustainable eco-structures that are built by the tribe by training the roots of growing Fig trees. The root bridges, some of which are over a hundred feet long, take ten to thirty years to become fully functional, but they're extraordinarily strong and some can even support the weight of fifty or more people at a time. Because they are alive and still growing, the bridges gain strength over time – and some of the ancient root bridges are well over five hundred years old.

Calling themselves Ki Khun U Hynñiewtrep or "the children of the seven huts", the Khasis believe that their religion is given by God and is based on the belief of one supreme creator U Blei Nongthaw. A Khasi is a deeply religious person with an intense love of life. He believes that life is the creator's greatest gift and is accounted for in the hereafter. Khasis predominantly follow a matrilineal system where the lineage and inheritance is passed down to the women of a family, where remarkably the youngest daughter inherits all the property and cares for the aged parents and unmarried siblings. This can again be metaphorically connected to the tribe's deep love and respect for 'mother' nature.

In this journey, you will traverse through a scenic landscape dotted with abundant greenery, caves, waterfalls, rivers, and lakes. In the Cherrapunji area, which is the wettest place on earth, you will come across a lifestyle that has been influenced by torrential rain. In the Khasi village of Nongriat only accessible through a beautiful hike, a double-storied root bridge dominates the landscape along with breathtaking turquoise pools and forests filled with fruits, butterflies, and wildflowers. Here, the people are healthy and have a rich traditional knowledge of living alongside nature. A person once recounted an eighty-year-old villager hiking to his home with a refrigerator on his back. Lastly, in the village of Mawlynnong, known for its prettiness, the educated Khasi community come together to keep their village exceptionally clean – neat small lanes connect cozy houses with front yards filled with flowers and kitchen gardens. Community-based tourism initiatives ensure that tourism in the village is low-scale and inspirational, and the proceeds go directly to the local residents.
Day 1 | Guwahati - Cherrapunji
Upon arrival at Guwahati Airport, drive to Cherrapunji and Mawsynram (4-5 hours). The region is famous for being the wettest place on the planet, and naturally, the lifestyle, nature, atmosphere, and landscape are all unique and fascinating due to this phenomenon. Evening at leisure. Your stay will be in a family-run guesthouse.

Day 2 | Cherrapunji
Spend the day sightseeing in and around Cherrapunji where you will visit some beautiful waterfalls such as the Seven Sisters, Dainthlen, Khynrem, and Nokhalikai Falls, intriguing caves, and an eco-park. Other times at leisure to explore the dreamy landscape. Evening at leisure.

Day 3 | Cherrapunji - Nongriat
After a leisurely breakfast, leave on an extremely scenic 3-hour steep downhill hike, crossing forested hills, cascading waterfalls, streams, and native hanging bridges, to arrive at the village of Nongriat, home to a very happy and sustainable community of Khasi peoples. Your stay will be at a basic homestay or the cozy village guesthouse. Rest of the day at leisure to explore the village on your own and interact with the locals.

Day 4 | Nongriat
You will get an opportunity to live amongst the Khasi people and get to know more about their charming culture. Very educated, the Khasi people of Nongriat are almost entirely sustainable and do not depend on modern produce. An example of this is the many living root bridges that can be found around the village, which are incredible examples of natural building. You may also go for a scenic day hike to nearby secret waterfalls and villages. A bonfire can be arranged on winter evenings.

Day 5 | Nongriat - Mawlynnong
After an early breakfast, hike back to Cherrapunji and drive to Mawlynnong (3 hours), considered to be Asia's cleanest village and located at lush foothills overlooking the plains of Bangladesh. Enjoy the drive along the deep valleys of Pynursla and visit the sacred groves at Mawphlang. The rest of the day is at leisure to settle down to the village life and get introduced to the community. Your stay will be in a homestay allowing you to interact further with your hosts.

Day 6 | Mawlynnong
Go for a short drive to the nearby beautiful picnic spot of Dawki near the border and also visit two secret waterfalls nearby. Enjoy a ride in country boats in the clear waters of the Umgnot River. The rest of the day will be free at Mawlynnong where you may swim in the village natural pool, interact with the villagers, or visit nearby villages and the local root bridge. Sunset can be spent on the skywalk, a high bamboo platform built atop a giant tree where one can see panoramic views of the plains. Evening at leisure.

Day 7 | Mawlynnong - Guwahati
After breakfast, leave for Guwahati Airport (5-6 hours) as per your departure schedule. Tour ends.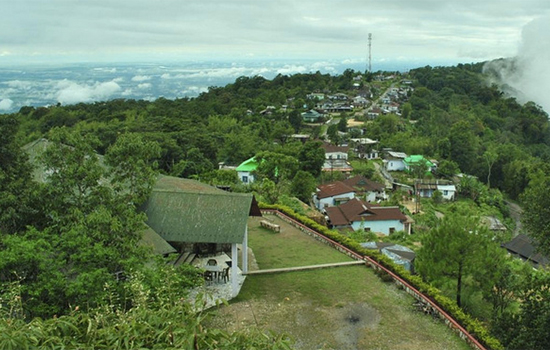 Blissfully located in the high plateaus of Cherrapunji with grand vistas of the Bangladesh plains and run by an enthusiastic hospitable family, Cherrapunjee Holiday Resort is a nature based guesthouse more than a resort where visitors can stay in fairly modern rooms and comfort.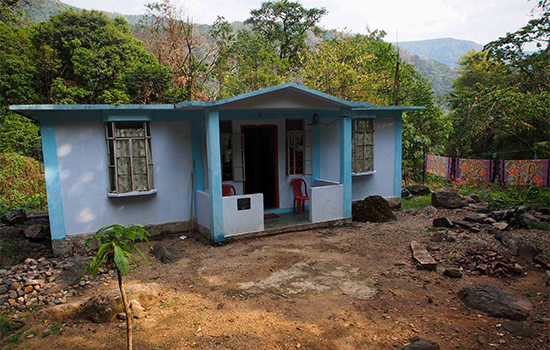 The community run village guesthouse is where visitors can stay in Nongriat. Situated close to a giant living root bridge, it has very simple basic rooms which are clean. Food is cooked homely by a village lady or can be had at charming Byron's diner located next door.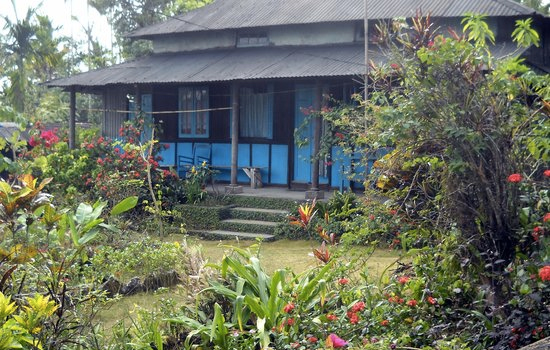 Homestays are part of the responsible tourism process practiced in Mawlynnong, Asia's prettiest village. For visitors, it means close interactions with host Khasi families and lifelong bonds with new friends. Rooms are cozy, fairly standard, providing basic comforts suitable for the village life.
Why travel with us?
curated experiences
Our itineraries are one of a kind, curated from our own personal travel experiences, from choosing the best logistically correct routes to the most interesting stay options.
native guides
Our tour guides are native to the region, and bring you an insider view into the life and culture of Northeast India, sharing with you authentic local experiences and fostering friendships.
experts in tours
When travelling with Greener Pastures, you can be assured that you are in the hands of experts who are knowledgeable and passionate about the region. Expect hassle-free, easy-going, and insightful travel.
By choosing us, we share together a pledge towards responsible tourism, and share a belief that travel has the power to positively transform local livelihoods, cultures and environment.
The tours listed in this website are our own well-researched itineraries that come with a great degree of flexibility and customization. Each tour is therefore individually costed around your requirements and budget. This provides you with a sense of choice and reliability, and also helps us meet customer expectations much more closely, making your travel experience all the more memorable.

Please fill out the form below to tell us more about the tour you are interested in and a response with costs and information will be sent to you as soon as possible.
Booking Procedure
Our tours can be confirmed with an advance deposit of 30% which can be transferred to our bank account.

Please go through the Terms and Services listed in our website.

Cancellation Policy
Greener Pastures must receive notification of cancellation in writing, email or phone call. At the time we receive the request, refund will be based as follows:

1. Cancellation more than 15 days prior to departure = 75% refund of deposited advance amount.

2. Cancellation less than 15 days prior to departure = 25% refund of deposited advance amount.