Rainforest Trekking in Namdapha National Park
Namdapha National Park, Arunachal Pradesh
9D/8N
Available from November to March

Located at the eastern most tip of the subcontinent lies the largest national park of India. The mighty Namdapha National Park, covering an area of 2000 sq. km, is situated in the beautiful valley of the Noa-Dihing River and appears like a finger into Myanmar in the world map. This rugged terrain of tropical rain-fed forests harbors incredible biological diversity, with more than a 1000 plant species, over 500 bird species and a diversity of animal species that is still climbing steeply and includes tigers, leopards, various primates, deer, flying squirrels, red pandas, binturongs and bears. Because of Namdapha's unique geographical location of being a transition point between two global biodiversity hotspots, where India meets Southeast Asia, some of the flora and fauna observed remains endemic and cannot be found elsewhere on earth.

Namdapha spans an altitudinal range from around 200 meters to peaks well over 4500 meters. This altitudinal diversity has given rise to many different forest types. The lower reaches are covered in extensive tropical wet evergreen forests. At higher altitudes, one witnesses subtropical and temperate broad leaved forests – pine forests turn into alpine meadows, further permanent snow and ice. The various forest types is another reason the national park is extremely biodiverse – where you might see the clouded leopard in lowlands, or the red panda somewhere in bamboo-laced middle mountains and perhaps even the elusive snow leopard if you dare to challenge the peaks.

The national park is special for its birds. The forest shelters many rare and threatened species found only in northeastern India, such as the grey peacock-pheasant, red leaded and ward's trogons, wedge-billed wren babbler, snowy throated babbler, hill partridges and beautiful nuthatch, and five different species of the majestic hornbill. A great diversity of insects, fish, amphibians and reptiles also add to the varied diversity of the forest, rivers and streams of Namdapha.

This moderately paced trek is an exclusive experience through one of the remotest parts of the Himalayas. Starting with a few days camping inside the dark rainforest where you will observe the unique biodiversity, learn some survival skills and spend nights gloriously by the fire hearing tales of jungle-life from your tribal porters and guide. Further the trek will open-up to a breathtaking sandy campsite at the vast riverbed where magical views of east Himalayan peaks decorate the horizon. The journey will eventually reach as far as a beautiful tiny village of the forest-dwelling Lisu tribe. Here, far from civilization as we know it, staying at a local's home will provide a glimpse into the distant lives of these people. Naive and kindhearted, the tribespeople live a life entirely dependent on the forest. Though converted Christians today, the people still respect and live their ancient ways. This can for example be observed in their wealth of traditional knowledge.

The journey provides an opportunity to travel deep inside a distant part of Asia, to trek through a hidden valley where ancient forests and culture have found a way to preserve and thrive. Tourism is important to the region, maybe the last resort if the remote national park has to coexist with demands of society and resources. Hunting is still somewhat prevalent in the region as communities have a difficult life and genuine development by authorities is yet to be seen.

Day 1 | Dibrugarh - Miao
Arrival at the airport of Dibrugarh, and drive to Miao (6-7 hours) located where the national park begins. The drive will be scenic, crossing numerous tea plantations and the fertile countryside of Assam, eventually entering the forested areas as we travel closer the the mountains. Evening will be at leisure by the fire. Your stay will be at a sustainable basic cottage.

Day 2 | Miao - Hornbill Camp
After breakfast leave for a trek up till Hornbill Camp (3 hours), where large groups of great hornbills can often be seen in flight. The campsite is located right in the middle of the rainforest, giving you plenty of opportunity to be surrounded by an astounding biodiversity of all kinds of birds, insects, animals, plants, trees, fungi, etc. Set up camp and relax till lunch. Afternoon spend time exploring a trail in the forest. Overnight at tents. Evening with campfire.

Day 3 | Hornbill Camp
Spend the day exploring the forests around Hornbill Camp, escorted by a tribesman. Observe the absolutely breathtaking biodiversity of the rainforest. Go for short hikes to different trails around the forest, escorted by a guide without whom you'd be lost. Campfire in the evening. Listen to thrilling stories from the porters and guides about life in the wild. Overnight at tents. Evenings with campfire.

Day 4 | Hornbill Camp - Firmbase Camp
Leave for a 4 hour trek to Firmbase, one of India's most scenic campsite where one can see the mighty Dapha Bum Peak looming in the distant horizon. En route visit Bulbulia to see hot water sulfur springs. The path to Firmbase will cross evergreen, primary, bamboo and secondary forest, and is great for bird watching. One is usually sure to see the snowy-throated babbler on this stretch and if lucky perhaps even a red panda nibbling on some bamboo. Rest of the day will be free for bird watching around Firmbase or leisurely walks in the magnificent open landscape. Campfire in the evening. Overnight at tents.

Day 5 | Firmbase Camp - Embeong
After a leisurely breakfast, trek to Embeong, a nearby village where a community of the Lisu tribe live remarkable sustainable lives. The village is pretty and tiny, has about 10 houses made from natural resources, numerous flowers, fruits and farms growing kinds of organic produces. Rest of the day at village to learn about their culture and way of life. Visit their farms, their houses and interact with the kind hearted tribals. Your stay will be at a local's home or in tents. Evening with campfire.

Day 6 | Embeong
The day will be spent on a leisurely day-hike upstream the Noa-Dihing River till the next village located few hours further deep inside the rainforest towards Burma. The hike will be along the beautiful forested riverside, crossing a few sustainable bamboo bridges and with views of snowy mountains. Return to Embeong by afternoon. Evening will be at leisure along with bonfire.

Day 7 | Embeong - Deban
Starting early, you will hike back to the forest resthouse at Deban (6-7 hours). The trail will cross deep rainforest terrain and sustainable bamboo bridges. Good diversity of wildlife is found in this stretch of core area. Rest of the day at leisure to explore Lama and Chakma villages nearby Deban. Your stay will be in the forest resthouse.

Day 8 | Deban - Dibrugarh
Morning hours can be spent exploring the villages, riverside and forests around Dean. After lunch, drive to Dibrugarh (6-7 hours), pretty town located midst the large tea growing tracts of Upper Assam and beside the mighty Brahmaputra River. Evening will be at leisure or walk around the upbeat market area of the town. Your stay will be in the town's charming clubhouse, in modern rooms.

Day 9 | Dibrugarh
After breakfast, drive to the airport as per your departure flight schedule. Tour ends.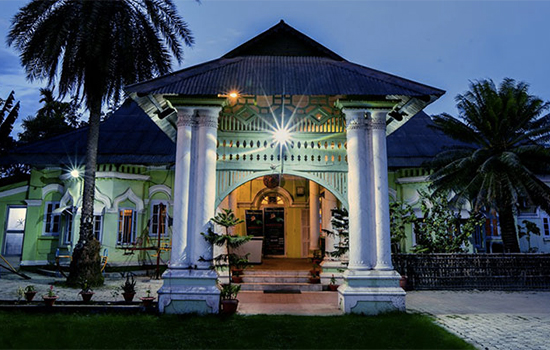 With a small town open atmosphere, The Gymkhana Clubhouse in Dibrugarh is run by enthusiastic town folks and provides splendid modern rooms and amenities such a pool and a gym. The clubhouse which was built in 1923 consists of a restaurant and a well stocked boutique barroom.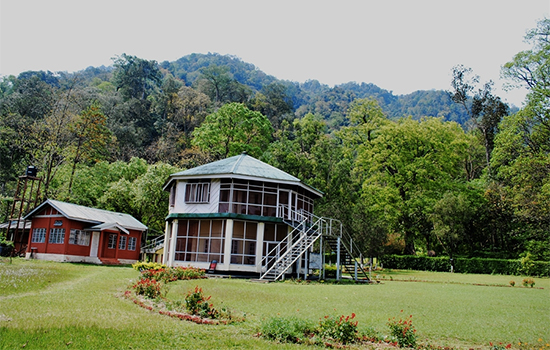 Set midst a sprawling lawn enclosed by the great rainforest, Deban Guesthouse is run the forest department of Namdapha National Park. The delightful cottage has a few simple rooms with basic but clean amenities, homely service and great views of the national park greenery.
Why travel with us?
curated experiences
Our itineraries are one of a kind, carefully deatiled from our own personal travel expereinces, such as choosing the best logistically correct routes to the most interesting stay options.
native guides
With our charming tour guide native to the region, you will get an insider view of life and culture of Arunachal Pradesh, thus bringing forth authentic local expereinces and friendships.
experts in tours
Traveling with Greener Pastures, be assured you are in the best hands of experts who know and are passionate about the region. Expect a hassle-free, easy going and insightful travel.
By choosing us, we share together a pledge towards responsible tourism, and share a belief that travel has the power to positively transform local livelihoods, cultures and environment.
The tours listed in this website are our own well-researched itineraries that come with a great degree of flexibility and customization. Each tour is therefore individually costed around your requirements and budget. This provides you with a sense of choice and reliability, and also helps us meet customer expectations much more closely, making your travel experience all the more memorable.

Please fill out the form below to tell us more about the tour you are interested in and a response with costs and information will be sent to you as soon as possible.
Booking Procedure
Our tours can be confirmed with an advance deposit of 30% which can be transferred to our bank account.

Please go through the Terms and Services listed in our website.

Cancellation Policy
Greener Pastures must receive notification of cancellation in writing, email or phone call. At the time we receive the request, refund will be based as follows:

1. Cancellation more than 15 days prior to departure = 75% refund of deposited advance amount.

2. Cancellation less than 15 days prior to departure = 25% refund of deposited advance amount.