Wildlife of Kaziranga National Park
Kaziranga National Park, Assam
4D/3N
Available from October to April

Kaziranga National Park is the pride of Assam and is one of the most attractive wildlife destinations in Asia. It was declared a protected sanctuary by the British viceroy Lord Curzon in 1904. Kaziranga is home to an incredible diversity of wildlife and birds, and decades of conservation efforts has made it one of the richest wild places and has attracted thousands of wildlife enthusiasts from all over of the world, making it an UNESCO declared natural World Heritage Site. Kaziranga is best known for its one-horned Asiatic rhinos, from a mere 100 rhinos a hundred years back, Kaziranga today is home to more than 2000 of them. The park also records the highest tiger density anywhere in India, but due to the tall grasslands of the Brahmaputra plains, sighting a tiger in Kaziranga is a more thrilling and rewarding experience.

In this delightful tour, guests will embark on thrilling jeep safaris which will go deep inside the wilderness of the national park, through grasslands and teeming forests. There are four forest belts in Kaziranga, namely Agratoli (eastern range) which is primarily dense forest, Kohora (central range) grasslands and home to majority of the rhinos, Bagori (western range) has mixed grasslands and forest and the offbeat Burapahar range which has a hilly forested terrain. Apart from the jeep safaris in the forest ranges and wildlife corridors, visitors can also enjoy a river safari at the confluence of Dhansiri and Brahmaputra rivers to spot the river dolphins, aquatic species, migratory wetland birds and also perhaps the tiger! One can also enjoy leisurely elephant rides in the central and western ranges which are a thrill for families and children for getting a opportunity to sight wild animals from a close range and making introduction with a mahout and his elephant. Exploring Kaziranga is similar to the safari experiences in the savannas of Africa that offer breathtaking views of landscape as well as wildlife. Other than nature, you may also visit nearby villages of Karbi tribe, the ethnic inhabitants of the Burapahar hills who live a sustainable lifestyle much connected to Kaziranga for ages, and spend an evening witnessing a cultural performance highlighting dances and folk.

Day 1 | Guwahati - Kaziranga NP
After arrival at Guwahati airport, drive to the biodiversity hotspot of Kaziranga National Park (6 hours), a prominent wildlife destination of Northeast India and particularly famous for its thriving populations of the one-horned rhino. Kaziranga was declared a protected forest area by Viceroy Lord Curzon in 1904 and later became an UNESCO heritage centre for its unique environment and conservation success. After arrival, check-in at a boutique jungle lodge. Evening at leisure.

Day 2 | Kaziranga NP
In the morning, go on a guided jeep safari in the dense forests of eastern range, which is a good opportunity to see the migratory birds and sometimes even them secretive tigers on the banks of Brahmaputra River. Later, enjoy a river safari at the confluence of Brahmaputra and its tributary Dhansiri River to see the famous Xihu (river dolphins) along with wild ducks, otters and turtles. The river confluence is a breeding ground for fishes and hence attracts numerous birds. After lunch, go for a jeep safari through the grasslands of central range to see the animals near the water holes before they retreat to their habitats at sunset. The range offers quite a diversity of fauna. Return to lodge by evening which will be at leisure.

Day 3 | Kaziranga NP
Start the day early morning with an elephant safari at the central range which will bring you thrillingly close to rhinos and other grass eaters. Later, go for a jeep safari in western range where it is common to see large herds of rhinos, elephants and deer, along with other secrets of the jungle such as wild buffaloes, sloths, Jungle cats, mongoose and birds such as pelican, parakeets, eagles and drongos to list a few. Alternatively, you can choose a safari at the hilly and forested Burapahar Range. Explore the wilderness of the offbeat forest corridor which are famous for large reptiles such as pythons, cobras, kraits and monitor lizards. Midday will be at leisure where you may go on a stroll along the Kohora river, shop souvenirs or explore the rubber plantations, orchid gardens, Karbi villages and the tea gardens nearby. Evening will be free at leisure or can be spent at a cultural program in a nearby resort or even center thus giving a deeper glimpse of the richness of Assam's peoples.

Day 4 | Kaziranga NP - Jorhat
After breakfast, transfer to Guwahati Airport (6 hours) or Jorhat Airport (2-3 hours) for departure. Tour ends.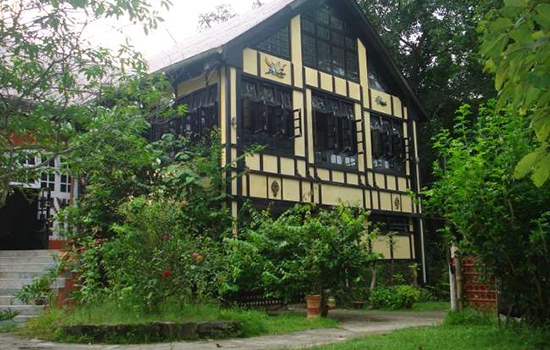 Amidst a setting of Assamese countryside, bamboo groves and tea gardens, Wildgrass Lodge is a boutique colonial styled jungle lodge with extensive grounds where the enthusiastic owner grows more than 200 different plant species. The spacious rooms are fairly luxurious with wooden floors and private baths. The grand dining hall is charmingly old-world and provide an ambient setting for conversations and friendships.
Why travel with us?
curated experiences
Our itineraries are one of a kind, carefully deatiled from our own personal travel expereinces, such as choosing the best logistically correct routes to the most interesting stay options.
native guides
With our charming tour guide native to the region, you will get an insider view of life and culture of Northeast India, thus bringing forth authentic local expereinces and friendships.
experts in tours
Traveling with Greener Pastures, be assured you are in the best hands of experts who know and are passionate about the region. Expect a hassle-free, easy going and insightful travel.
By choosing us, we share together a pledge towards responsible tourism, and share a belief that travel has the power to positively transform local livelihoods, cultures and environment.
The tours listed in this website are our own well-researched itineraries that come with a great degree of flexibility and customization. Each tour is therefore individually costed around your requirements and budget. This provides you with a sense of choice and reliability, and also helps us meet customer expectations much more closely, making your travel experience all the more memorable.

Please fill out the form below to tell us more about the tour you are interested in and a response with costs and information will be sent to you as soon as possible.
Booking Procedure
Our tours can be confirmed with an advance deposit of 30% which can be transferred to our bank account.

Please go through the Terms and Services listed in our website.

Cancellation Policy
Greener Pastures must receive notification of cancellation in writing, email or phone call. At the time we receive the request, refund will be based as follows:

1. Cancellation more than 15 days prior to departure = 75% refund of deposited advance amount.

2. Cancellation less than 15 days prior to departure = 25% refund of deposited advance amount.